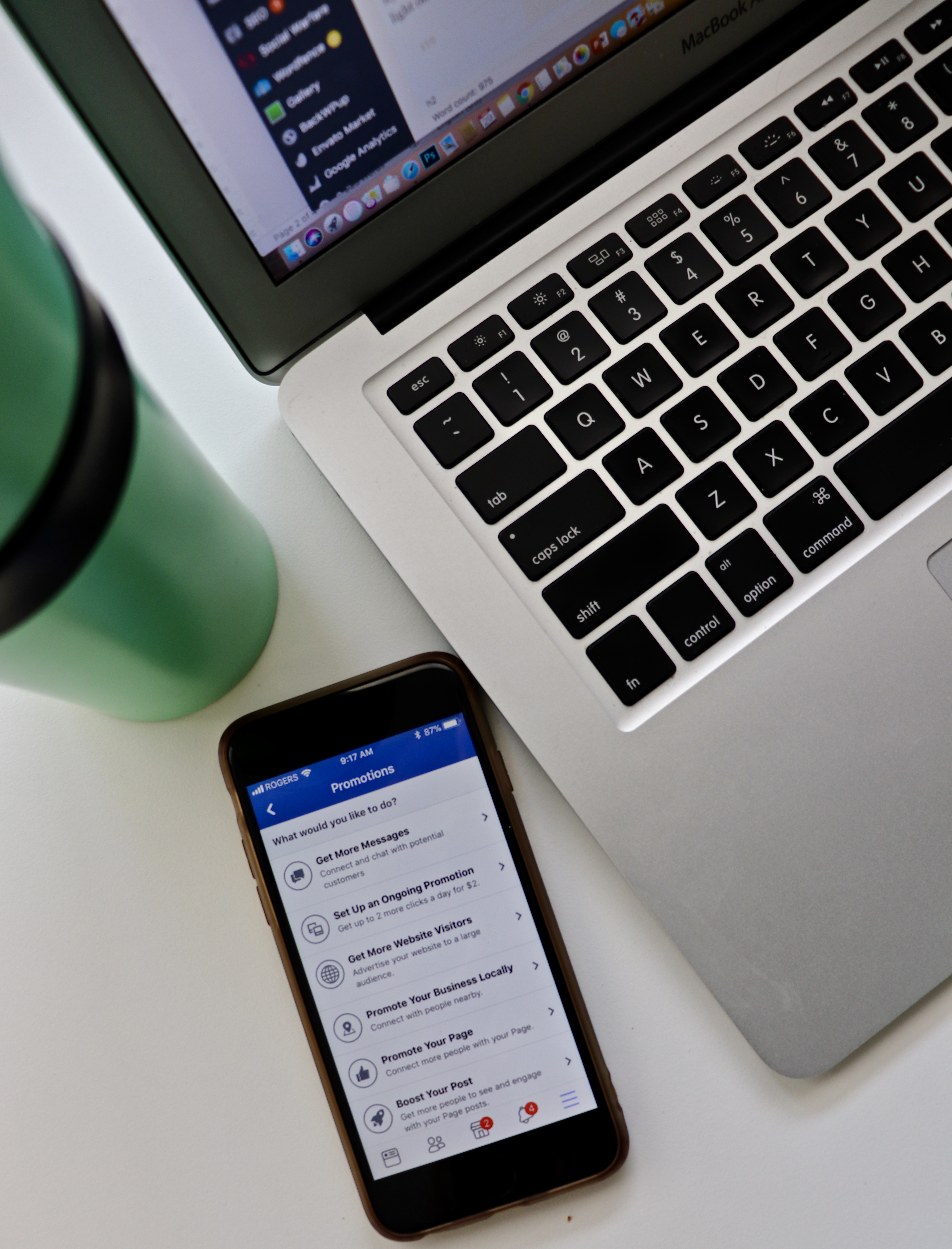 Get the best bang for your buck
Is it just us or does it seem like everyone is riveted to their phones, tablets, computers on various social media channels, sharing posts, posting photos, 'liking videos.' Well, according to statistics they are. More than 2 billion people are using Facebook and spend a daily average of 135 minutes of social media usage. These users are very engaged; more than 800 million people 'like' something on Facebook every single day.
Social media usage time is increasing
Daily time spent on social networking by internet users worldwide from 2012 to 2017 (in minutes). How are you supposed to target your businesses' audience with print marketing, newspapers, flyers etc.? Well you definitely still can, and we encourage you to do so, but we would like to shed light on the topic of Social Media Ads and marketing in the digital world.
If you send your marketing right to the majority of people's main focus: their smartphones. And, more specifically their social media channels. Google tells us that mobile driven website searches are up 20%, and that "micro-moments" are becoming increasingly important as the consumer spends 18% less time on any given website. This means your content has to be GOOD and 'snackable'. Don't know what we mean by snackable? Check out our snackable content blog!
Your reach, engagement will be more impactful (and cheaper), than spending lots of $$$ on your printed glossy posters.
Facebook ads
Facebook advertising is a big and growing business: companies spent more than $9 billion on Facebook ads in the second quarter of 2017 alone. That's an increase of 47 percent (Nearly $3 billion) from the same period in 2016. Firstly, you need to assess your business units and target audiences. Fortunately, Facebook offers multiple layers of targeting, so you can focus your Facebook ads on exactly the right audience for your business to maximize ROI.
Is your audience using social media?
Do these people have Facebook accounts?
Many minutes a day does this demographic use Facebook?
Where do these people live?
How old are they?
What are their interests, jobs, activity on social media?
These are all questions Facebook will ask you when designing your Facebook Ad. You want to create a targeted Ad to expose your brand to people who might be interested in doing business with you. Hootsuite has a very informative blog on how to advertise on Facebook.
Facebook Photo Ad Guidelines:
Facebook ad specs: one image plus text
Campaign types: All except video views
Facebook ad image sizes: 1200 x 628 pixels
Text limit: 90 characters
Headline text limit: 25 characters
Facebook doesn't want people's newsfeeds to be filled with text-heavy images, so you need to keep your text on your pictures to less than 20% of the image. You can check your images by using the text overlay tool on Facebook.
TOO MUCH TEXT:
PERFECT AMOUNT OF TEXT:

Facebook VIDEO Ads Guidelines:
Facebook ad specs: One video plus text
Campaign types: all
Facebook ad image sizes (thumbnail): minimum 600 pixels; match length to video aspect ratio
Text limit: 90 characters
Headline Text limit: 25 characters
Maximum video length: 120 minutes
Facebook ads can be a learning experience too!
Facebook ads are a perfect way for learning what resonates best with your audience, from ad format, to image style, to hashtags, to video vs picture, etc. Facebook gives you the analytics from your ad, so you can see how well your post has done. Don't worry- not all your Facebook Ads are going to be the best ever, it's a learning curve; firstly learning how to use the software, and 2nd who/what/when/where/why's about your audiences.
No, we are not pushing you to use software that costs you hundreds and thousands of dollars! Using targeted Facebook ads is actually a very inexpensive way to advertise your business. You choose the price, the amount of time, the right imagery or use of video and let it roam the social media world.
So what?
When creating your ad, keep in mind its purpose. Are you trying to get more people to your website page, are you advertising a limited offer deal in store, are you wanting your audience to apply for a quote, etc.? Facebook lets you add your website url to the ad, so people can easily click through to your website and learn more! AND the ads manager calculates just how many people actually click on you post and/or website link. Facebook analytics are so smart!
Get in front of your ideal client
Technology is advancing, and yes it can be so complicated and frustrating – but it is something YOU, as a business owner NEED to keep up with. If you want to market to your clients and future clients – hit them where it hurts- right smack dab in the middle of their computer screen or iPhone. Realistically, they will thank you later, when they take advantage of the amazing deal you were advertising, or the event you were promoting. Target marketing on Facebook is a beautiful thing, and what better time to use it, than NOW?
Social media platforms are ALWAYS changing, so keep an eye out for changes in the back end such as different algorithms and ad manager set-ups. You can read about the most recent Facebook update here.
Ever need extra help? At Carmella, we would love to sit down with you and share our knowledge!