Digital marketing trends for 2021 are on every digital marketer's mind. As we near the end of 2020, we feel we are in a collective agreement that it could not have come soon enough, amirite? #byefelicia It was a year of many hurdles and obstacles but as we look forward into 2021 we will overcome them because "We Are Masters of the Comeback".
The digital space is ever changing and as such our digital marketing tactics need to evolve with it. From a digital marketing standpoint, what will 2021 bring? The Carmella Crew weighs in with their thoughts on coming digital marketing trends in 2021.
Digital Marketing Trends for 2021:
Humanize your brand… OR Don't
Short-Form Videos: The Content Kween of All Things Social.
Position Zero is the New SEO Hero
Ecommerce and Shoppable… EVERYTHING!
Culling Social Channels
Rise of the DIY Marketer
Alternative Social Marketing
Advertising and Automation
Conversational Marketing and ChatBots
Digital Marketing Trend 1 – Humanize Your Brand… OR Don't
As we become a more digital world and are behind a screen more than we are face to face people will crave connection. That means no more spam or mass-outreach, they will desire 1:1 customization. "Build meaningful relationships don't collect connections"
Throughout the pandemic in 2020 people started to care more about how the company helped its community, how it treated their employees and wanted to see how brands stepped up in times of need more than they cared about their offerings and products. As we come together in 2021 this will be more prevalent than ever. Brands that breed more positive awareness will gain better word of mouth and higher rated reviews. Focus a portion of your content efforts in 2021 on a general humanization, addressing real issues and tailoring content to suit the individual (as opposed to mass appeal) for more personal engagement.
Spread positivity in your ads – Further to our previous points, humans are craving connections more and more. The news is bleak and people are looking for anything to uplift their spirits throughout the day. Use GIFs, collages (yes they are back!), be bold with text, and get permission to use UGC to highlight your brand, future customers will want to see your products in real life!
Trend 2 – Short-Form Videos: The Content Kween of All Things Social.
During the pandemic, every single one of us became bored of flicking through series after series on Netflix, and found our attention being divided between the TV and what was happening on social media. While sheltering-in-place many of us turned to short-form video content for our entertainment.
Findings show that our attention span is limited, and needs to be grabbed within 7 seconds of content delivery. This explains why TikTok is now the preferred platform for Gen Z, Snapchat released a stellar update and major redesign, and Facebook launched Instagram Reels to capitalize on this movement. Thanks to the massive pandemic boost in social media consumption across all generations, we have seen budgets redirected to these channels with social media accounting for almost 25% of marketing budget spend, which is an approximate 13% uptick in spending on social from 2019.
The benefits here are obvious – spend less time curating high-production value storylines and video content, give the people what they want in the form of short (less than 30 second) video clips, and your reach will skyrocket!
Trend 3 – Position ZERO is the New SEO Hero
Forget being number one, being number zero is what all SEO experts are raving about. As we move into 2021 SEO marketing trends are prioritizing position zero above all else.
Why?
The position zero featured snippet works differently than other SERP entries. Position zero stands out proudly atop the other SER's, emboldened by its bounding box and extra, relevant information showcasing an attempt at answering the user's question without them needing to actually click on it. In 2021 you'll hear lot's about the phrase "no-click search" and that my friends, is position zero. To rank in this slot, focus your SEO efforts on long-tail keyword phrases like questions (such as "how to rank in position zero").
If the SERP can find the answer to this question stated clearly and obviously in your blog, you'll be ranking position zero in no time. Of course, this SEO goes hand-in-hand with your other SEO efforts, so tie everything together and start ranking… ZERO!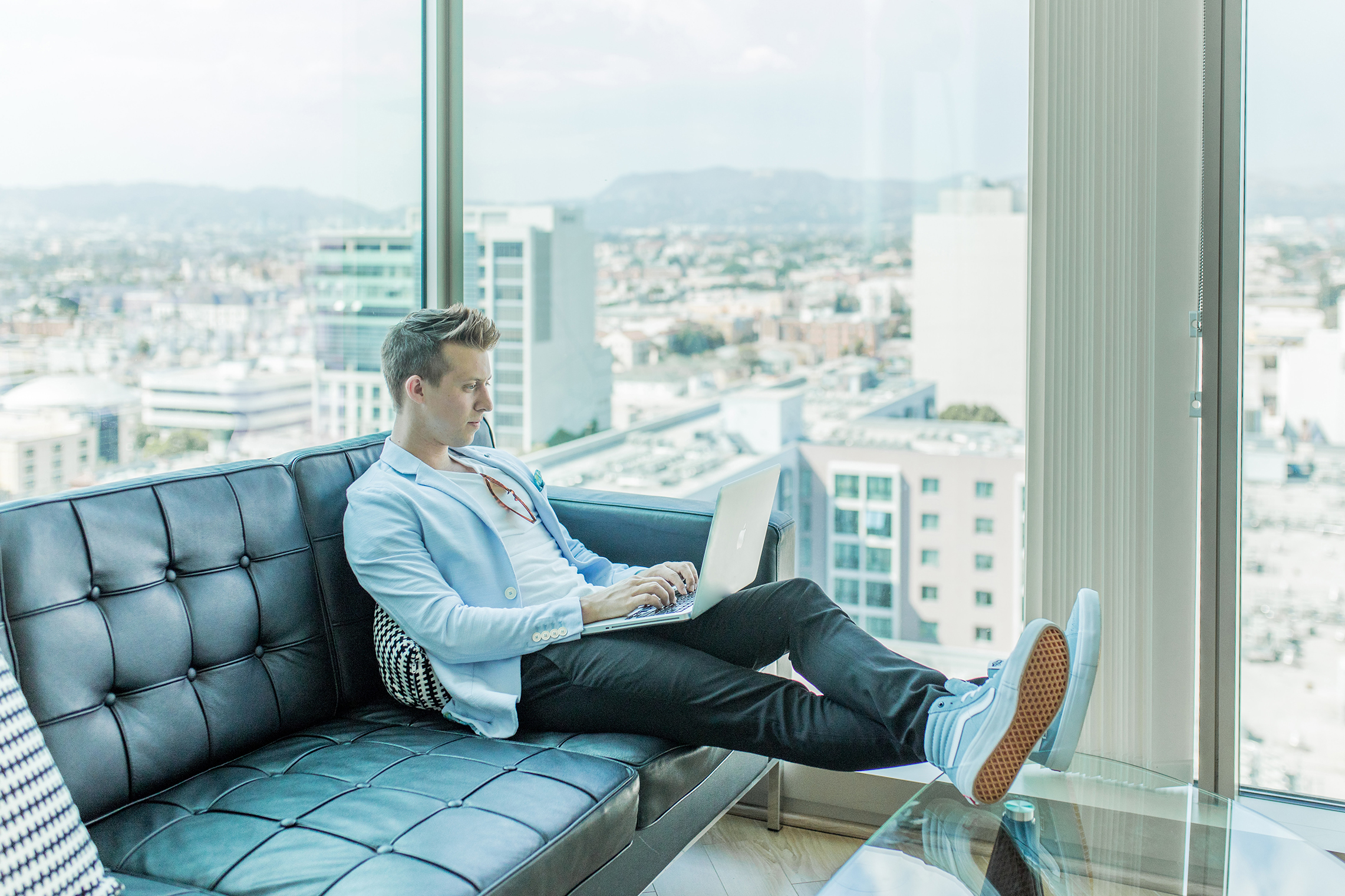 Digital Marketing Trend 4 – Ecommerce and Shoppable… EVERYTHING!
If you've been active on social media lately like the rest of us, you might have noticed that more and more content is becoming shoppable. It seems everyone is doing it, and shoppable content is becoming more and more utilized in every aspect of each social platform. Why? Because the availability of products and services is the number one reason customers are switching their brand allegiance.
As everyone is stuck at home, bored out of their minds during the pandemic, more and more shopping was being done online. Stock levels are on the low side across each industry, so if you can keep products on the virtual shelves, the shoppers will come.
With the uptick in social media users and 30% of consumers saying that they would shop directly through social media platforms, you'll want to explore creative ways to incorporate social media into your ecommerce strategy for 2021.
Trend 5 – Culling Social Channels
With all of the updates and changes bringing new features to every platform from TikTok to Facebook, many companies are starting to reduce the number of social media channels they are using to share and influence. It's a no brainer! With so many channels available featuring very similar content offerings, many companies don't have the time (or the budget) to stay relevant on all of them, hence the need to declutter.
In 2021, it's time to take a hard look at your analytics and reduce the number of social media channels you are using to only the most relevant for your business. The only way to know which is best for you is to do some research on where your target audience is spending the most of their time, and what the metrics look like for that platform. Look at how your competitors are doing, what they are doing, and what is working to get a good feel for where your social media strategy should focus for 2021.
Trend 6 – Rise of the DIY Marketer
Editing tools and open-source software programs make it easy for anyone to run a creative campaign themselves, without oversight or advice from agencies. It's easy for anyone to hop online and learn how to run their own marketing efforts through digital schools such as Udemy or Skill Share.
With the rise of online marketing education comes the at-home or DIY marketers who are on service marketplaces such as Fiverr, where you can find graphic designers and Advertising Specialists for next to nothing. However, the brands who have their thinking caps on and are looking for longevity will choose to keep agencies and professionals in the mix so as to not compromise on quality. It's important here to remember that there are marketing professionals — like us — for a reason.
Look at it this way: you wouldn't install a natural gas line yourself, would you? No, you would hire a professional to ensure the procedure is done correctly, and delivers the results you want as the opposite could be catastrophic and cost you more than you bargained for!
Trend 7 – Alternative Social Marketing
If you're on TikTok, you may have had content from a new type of influencer grace your "For You" page. With more and more research and breakthroughs happening in the world of CGI, AI, and VR, synthetic media is on the rise and 2021 could bring more of this content to users through social media advertising and marketing campaigns.
It's no secret that influencers in every niche are regularly accused of being fake. Social media, is after all, just a snapshot of a portion of one's life. A snapshot that most of the time has been carefully curated, photo-shopped and posted long after the fact. It's true, most of what you see online is 'faked', but even before the pandemic, social media went to an extreme: enter virtual influencers.
What are we talking about? Aren't ALL influencers virtual influencers? Not exactly. Lil Miquela is a freckly Brazilian 19 year-old who lives in Los Angeles with clients such as Prada, and 2.2m followers on Instagram alone! The kicker? Lil Miquela is an entirely fictional virtual influencer. What's more is this is just the start.
The wave of virtual influencers is coming, and what shocks us the most is that virtual influencers go against the number one reason influencers are utilized – to bring real, human experience to users to engage and attract them into being fans of a brand. In our opinion, virtual influencers are definitely not a fad, and are set to change the game.
Digital Marketing Trend 8 – Advertising and Automation
Does anyone else remember when Google first released automated bidding on Google ads in 2016? Well, it's back and it is bigger and better than ever. Automated bidding tactics means that as marketers, we can devote our time to optimize other aspects of PPC performance, which ultimately delivers a better outcome at a lower cost to our clients.
By reducing the guess work of bidding and PPC, automated bidding does the heavy lifting and automatically sets bids to meet your performance goals. Automated bids are available for both Search and Display ads depending on the bid strategy you are using. What's more is that each type of automated bidding strategy is designed by Google to help you achieve a specific goal for your business.
Digital Marketing Trend 9 – Conversational Marketing and ChatBots
Personal brands need to focus on "mastering conversational marketing", create polls with open-ended questions, share about your workday candidly, celebrate your success and milestones! LinkedIn saw many BIG changes this year, they rolled out polls, reactions, organic "carousel" posts among others. This platform is going to be all about transparency.
So what's the deal with Chatbots? Well, Chatbots are a powerful online/AI solution because you can personalize them based on your brand's voice and your audience's behaviours. Chatbots can either be scripted, monitored by a human, or powered by artificial intelligence (see? we told you AI is on the rise…). Chatbots serve your business as a customer service tool, answering questions immediately, offering a lead generation and sales tool by collecting emails, and leading users through the buyer's journey. The best part is that they can be highly customized for every type of customer, and will be available to answer questions and concerns when you are not. Nurturing your customers throughout their journey into your sales funnel is fundamental to converting a lead into a sale, and unless you are ready to be online 24/7 a Chatbot is most likely to help than hinder you!
The long and short of it is that social media and digital marketing are always changing and evolving. There is no right or wrong answer when it comes to social media marketing, as long as it is benefiting your company and you are seeing an ROI. As we roll into 2021, your business resolution should be to get a grasp on KPI's for your social media, and put more of your energy into what works for brands and companies like you on social media.
Our motto for 2021? LESS is MORE!