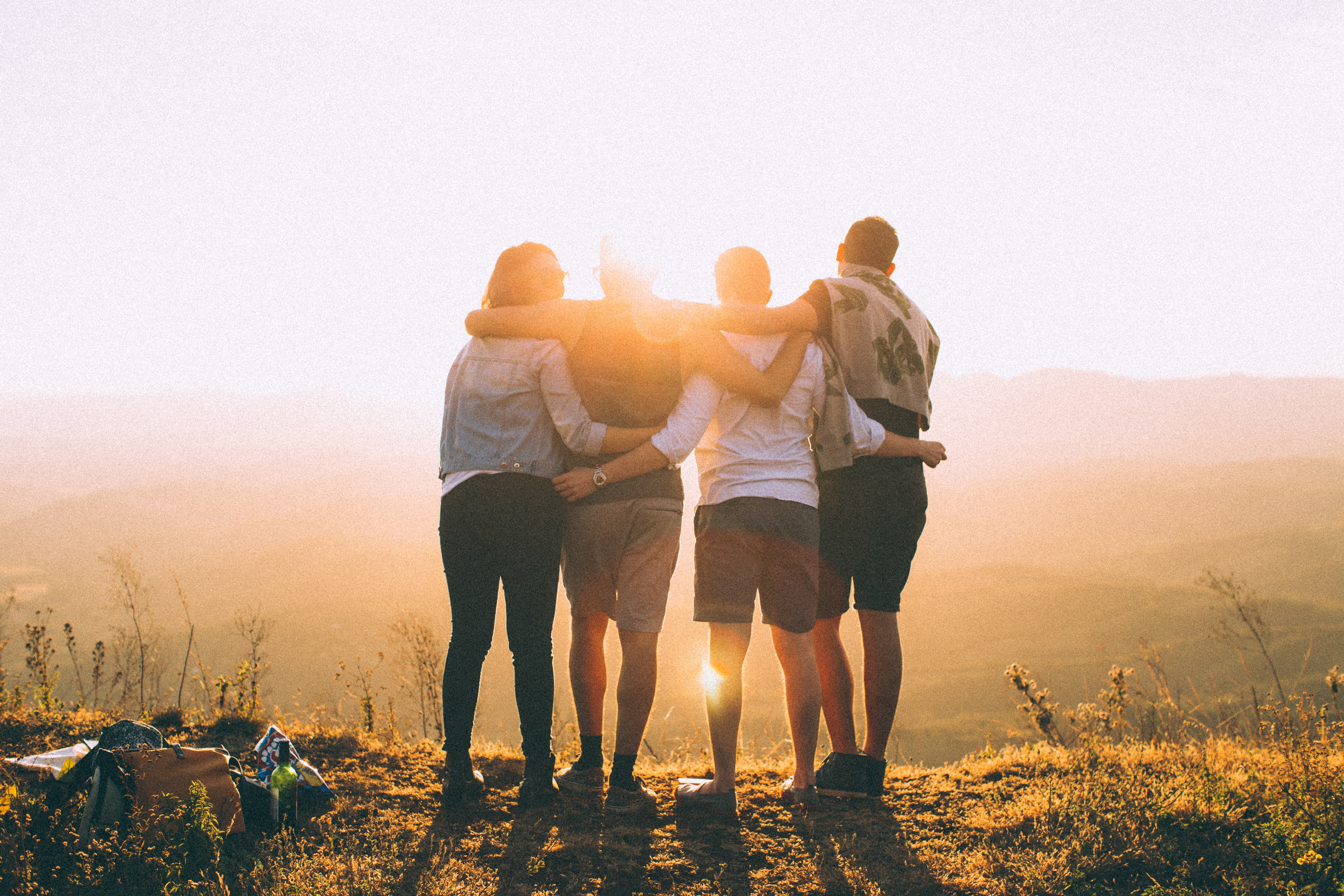 Have you recently been asked to join an Instagram pod? Or heard some chitter chatter about your friends' Instagram business profile gaining some leverage by associating themselves with an Instagram Pod?
Instagram Pod Definition: Instagram pods are private groups of 10-15 Instagrammers, bloggers, or businesses that have similar audiences, and the desire to increase their Instagram engagement and gain more followers. Instagram pods communicate with each other via Instagram DM's, and every time someone in the pod publishes a new Instagram post, they share it in the group message thread. Instagram pod members will then click on the post, like it, and leave a genuine comment which encourages other, regular followers to engage with the post too. No spammy comments here!
Beat the algorithm
If you didn't know already, Instagram changed its algorithm not too long ago. Instead of seeing the newsfeed in chronological order (from when the posts were posted), your newsfeed is now a battleground of posts competing against each other to get seen by the audience that will most engage with them. It seems quite silly to us, but when it comes to social media, some things are just out of our control. 🤷🏼‍♀️

"Ever since they introduced the non-chronological feed, Instagram is supposedly only showing your posts to the followers it deems as 'highly engaged with' or 'important' to you"– Stephanie Gilbert of Small Talk Social, member of two Instagram pods.
Pods are one way to beat the algorithm, and yes we do recommend! The more likes and comments your post receives shortly after posting, the better your post will perform in the algorithm. High initial engagement signals to Instagram that you're posting quality, engaging content and as a result, your post can move higher up in people's feeds (and potentially go viral through the Instagram Explore page).
Follow the steps below and you will be well on your way to creating and executing the Instagram Pod lifestyle:
1. Find your niche
Niche definition: a place or position suitable or appropriate for a person or thing. A distinct segment of a market; 'To find one's niche in the business world'.
Whether you are a blogger, business owner, or an Instagram guru, you need to find where you fit in! What message are you trying to get across on your Instagram profile? For instance, if you are an avid hiker, adventurer and you are going for an adventurous woman in the mountains type of profile – connect with profiles like yours. These are the people that will leave genuine comments on your posts because they genuinely find your content interesting. Or you are a solo entrepreneur and want to connect with like-minded business people. Either way, you are essentially building an Instagram support group. You can chat in the private DM, comment on each other's photos, and give feedback when necessary. Remember; joining an Instagram Pod should be FUN. It shouldn't feel like work, because you should be engaged, learning new things and being inspired by profiles from your niche.

"Think of pods like a group of cheerleaders who help one another on Instagram through likes and meaningful comments." – Natalie Franke
2. Create the pod
Add everyone that you want in your pod to a group message on Instagram (and come up with a clever name for your pod). The pod can have up to 15 people in it, but remember the more people, the more work. We would recommend around 10 people in your first pod. Do introductions and explain how the pod works by posting these instructions to start off the discussion:
Read this first! 💓
1. Please follow all the accounts in this pod.
2. Please like AND comment on every post.
3. Please make sure your comments are four words or more!
4. Click on the link in the pod, go there and like and comment.
5. Then post your link to your post below.
6. No leeches, we go by the three strikes rule.
Questions?
Let's help each other grow! 🙌💓
3. Sharing your post with the pod
When you create a new post on Instagram, it gives you the open to copy the link directly to your post.
1. Press the 3 dots in the right-hand corner of your pod
2. Press share
3. Copy link
4. Go to Instagram Pod and press 'paste'
5. VIOLA 😍
Another option for your pod: have each member turn on post notifications for everyone in the pod. Then whenever someone in your pod posts a picture, everyone will be notified and they can go give it some love!
4. Pod Lovin'
Like we said above, Pods should be fun, but they are also a lot of work. What you put into it, is what you will get out of it. So, just to be clear, when someone copies his or her latest post on the pod you do two things:
1. Like their post
2. Leave a genuine comment that is 3 or more words in length
Quick Commenting Tips:
Write authentic comments (guideline: use more than three words)
Avoid generic phrases like "love it!" or a series of straight emoticons
Tailor your comment to the image or caption (show intention)
Consider tagging the person in the comment @namehere for an even more personal touch

On the other end, when receiving these comments. MAKE SURE TO REPLY TO ALL OF THEM. This will help you drive engagement and help you turn up in searches on the Instagram Explore Page.
5. Don't be a douche!!

When we refer to someone as a 'douche' in an Instagram Pod, we are referring to them not being present in the pod. Either they have gone ghost on us, or they share their posts in the pod (which receive all of the engagement from the pod) but don't follow the rules of commenting and liking other peoples posts. This is 100% a pod douche. Instagram pods are a give and take-type of relationship. If you aren't going to follow the rules… you are OUT.
If you find this happening in your pod, ask the person to remove themselves (for some reason, the owner of the group doesn't have this permission). If they are not listening, take the people that are participating and create a new one!
If you have any questions regarding Instagram Pods, please send a message, we would love to help you out!
Happy Poddin' 😀