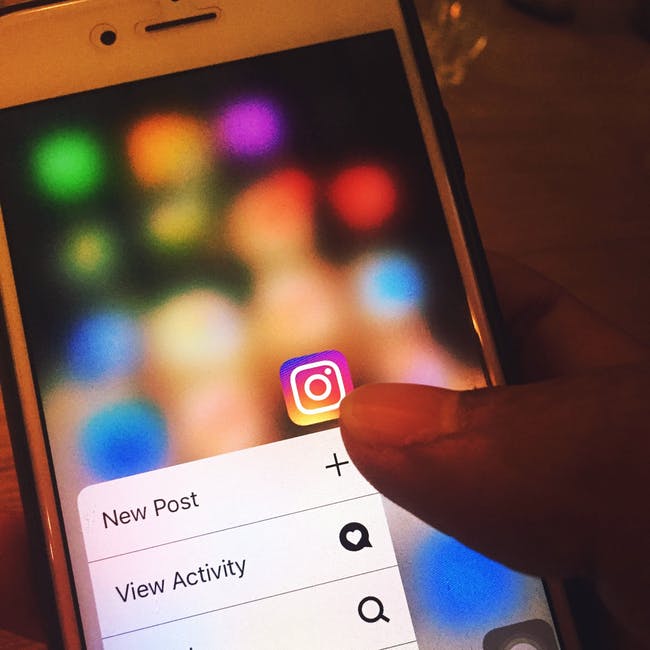 It's no secret that Instagram stories are the way to go for businesses searching for growth. Instagram stories are a great way to garner engagement and provide your customers with knowledge and a connection to your brand, for FREE. Let's go ahead and start with the basics, before diving in head first.
Open your Instagram app. You'll see all the stories of accounts whom you follow, across the top of the HOME page (the home button in the bottom left corner). You can watch these stories simply by clicking on them, and pause them to take a better look by pressing on the screen. To exit, tap the 'X' or swipe down. Back on your main feed page on the far left, you'll see your icon and the label 'Your Story'. If you've uploaded a story already, you can click your icon to watch your own story. If you haven't, you can click your icon and it will bring you to the story screen. You can also access the story application, by clicking the camera icon in the top left corner, above your icon.
You have a variety of options here. You can use the Instagram Stories application to shoot your story: Type, Live, Normal, Boomerang, Superzoom, Focus, Rewind, and Hands-Free. We recommend playing around with each of these options to get a feel for what they do. Hit the 'X' in the top right corner of your screen to delete your test image or video. To the right of the 'capture' button, you will see two arrows forming a circle. This flips your camera around to the front, or back to the back camera. The smiley face to the far right, gives you faces like the one in the picture below.
You can choose a variety of different options here and they are all SUPER fun! The best way to shoot is to use the device you hold in your hand. Shoot in-application or using your phone's camera for quick upload and edit capability. If you want more out of your phone camera, there are lenses you can use to get a certain look or feel, and they can be purchased from suppliers like Moment (our FAVOURITE), Bitplay or Exolens. All which were rated the best iPhone camera lenses for 2018. Moving on…
To the left of the 'capture' button lives the flash button and the picture from album button. This is where we can REALLY get into it. If you have shot an image or video outside of the Stories application, you can import it through this button. Once you have chosen your image or video, you can add items (top right) like emojis or gifs, drawings, or text. Once you are satisfied with how your story looks, you can hit the + Your Story button and add it into your story.
Now, to delve a little deeper. It is important, as with everything relating to your business and social media, to stay on brand. Before fooling around with stories, it is important to remind yourself of your brand colour story and font characteristics. Once you are up to speed on this, you can use applications like Unfold App, Snapseed, or A Colour Story, to spruce up your images. If you're shooting a video, shoot with your iPhone in portrait mode (it's native orientation) and then edit in programs such as Adobe Rush, Splice, or any other video editing app you may have on your phone.
To really stay on brand, you can use one of our favourite applications: Canva, Unfold, Over, or Adobe Photoshop, to create a background to place your image over. Again, we recommend playing around before posting, to ensure you have the hang of things. To add text to your story, you can go back to the Instagram Stories application, use one of the app's above, or use a font program such as Word Swag. Once you've got the hang of it, you will become faster at post-production, but initially you should play around with things, and get it right the first time.
Last, like everything to do with social media, you should plan ahead! Having set days and times that you post on your story will keep your audience coming back for more, and recognizing your scheduled posting times.
Last tidbit: don't forget to check your analytics, which can be found in your profile settings under insights. This will show you what content your audience engages with the most, how early they were exiting your story, when they are online, etc.
Overall, the main takeaway here is to STAY ON BRAND. While one editing app might not have what you are looking for, choose another that does. We have a huge list of our favorite apps here. It's all about personal preference, and what works best in your scenario. Play around with it, and have fun!
If you're still stuck, don't panic! We can help you out with a short and sweet one-on-one coaching session, and get you up to speed in no time.