A couple of years ago our team at Carmella Consulting posted this cool blog about an awesome social media platform called Alignable. Little did we know that three years later 90% of our website traffic from the US comes to this blog! You can say that we did something right spreading the word about this platform because the numbers don't lie.
So what exactly is Alignable and how can it help you as a business owner?
Alignable is essentially a social network for businesses. Sounds like LinkedIn, right? Well, it's similar but the difference with Alignable is that it is focused on helping small businesses create connections locally. It's extremely straightforward to use and it connects you with just the right people in YOUR area.
There are so many benefits from these local connections. First of all, you'd be supporting each other. You understand the struggles of running a business locally and can share helpful information with each other. You can also search for local events that you could attend to introduce yourself and your business (when events are back on, of course). You can collaborate with fellow business owners on fun projects or even organize your own social event to bring businesses together.
To use Alignable for your benefit like a pro, simply follow these steps:
Make sure you fill in every component of your account profile. Tell everyone who might come across it what your business is all about, who your ideal client is (who do you "align" with?), who recommends you, show off your team members, and of course share your products and services. Think of it as your business card and make it stand out from the crowd.
Use the "My Network" tab to see who we think you might want to meet. We have a large network of over 5 million users in 30,000 communities across the US and Canada, so there's a good chance you might stumble upon someone who you could align with.
Spend some time each month to write a few recommendations for businesses in your network. This will not only keep you top of the mind within your local community on Alignable but also create great relationships with your fellow business owners.
Share your expertise. Running a small business is not an easy task, and there's no rulebook that would fit all. Share your experience and expertise with your network, or you can take it even farther by searching for a topic you consider yourself an expert in, and participate in existing discussions or start a new one.
Alignable is a social network so be social. Post updates, chat with your fellow local business owners, participate in discussions, leave reviews and recommendations, regularly feature new products and services. You can even connect your Facebook page to your account to automatically share updates on Alignable.
One thing that sets Alignable apart from other social media platforms is that it has a forum. You can search for specific discussions locally, or even within the US and Canada. Go ahead and participate in the conversation, make connections, share your local knowledge.
Now you see that although Alignable is in fact a social network, it is not your average platform. For a small local business during these unprecedented times, connections are everything. So take some time to get to know your local peers, refer and recommend them to your customers, collaborate and support each other, learn from your fellow business owners from across the country, share your expertise and see your business connections grow every day.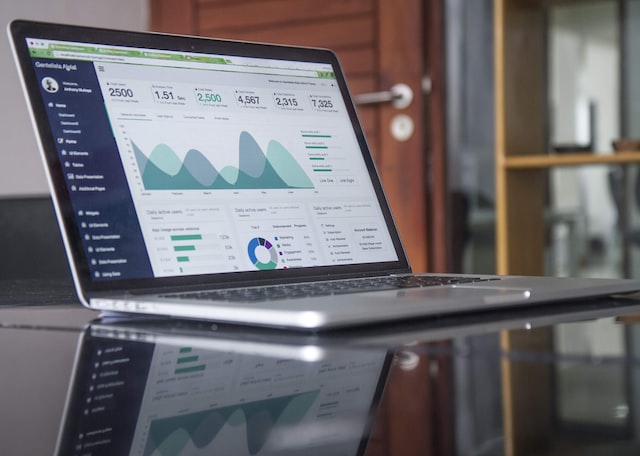 How to Measure SEO Performance SEO, or search engine optimization, unites several strategies to improve…